Residential Painting Services
We understand that home is where the heart is and we will take the utmost care and precautions to ensure that your home, furniture and belongings are well protected throughout your entire project. We use plastic sheeting, drop cloths and red rosin paper to protect your flooring or furniture from any accidental paint or stain splatter.
Professionally certified through The Painting and Decorating Contractors of America and with 20 years experience in residential painting, our craftsmen are some of the most skilled and experienced career painters in the business. We are licensed and carry general liability as well as worker's compensation insurance so that you are fully protected.
We are knowledgeable about a wide-range of products (Benjamin Moore, Sherwin Williams, C2, and many more) and whenever possible, utilize green products (products with zero or low volatile organic compounds). Your safety and comfort are important, which is why we use air purifiers to virtually eliminate any unpleasant odors or dust particles.
We offer both interior and exterior painting, refinishing and repairs. The following is a detailed breakdown of the services we offer.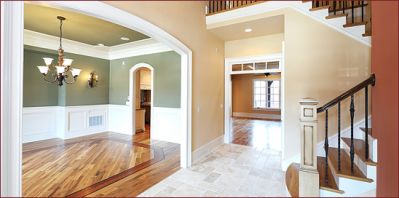 Interior Residential Services
·       Top Quality Painting
·       Staining and Wood Re-Finishing
(Cabinets, Handrails, Trim)
·       Drywall and Plaster Repairs
·       Wallpaper Installation and Removal
·       Decorative/Faux Paint Finishes
(Venetian Plaster, Rag Rolling, Specialty Coatings)
·       Carpentry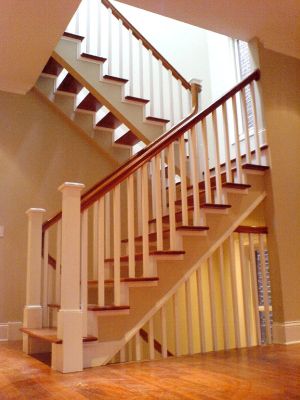 (Trim, Cabinets, Custom Work, and more)
Exterior Residential Services
·       Top Quality Painting
·       Staining and Wood Re-Finishing
(Front Doors, Garage Doors, Windows, and more.)
·       Deck/Patio Cleaning and Re-Finishing/Staining
·       Powerwashing
(Paint Maintenance, Siding, Concrete Walk-Ways, and more)
·       Carpentry Repairs
(Fascia, Siding, Trim)