Your Deerfield Painting Solution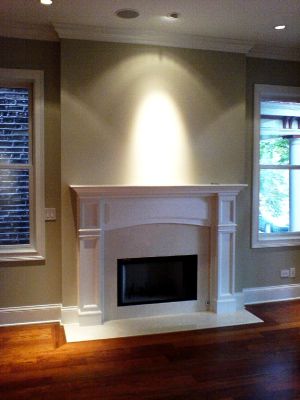 It's time to think about doing those home improvement projects that have been piling up. Whether it's painting the exterior of your home, or redecorating the spare bedroom, Greenworks Painting is ready to help with your Greater Deerfield and North Shore painting needs.
With over 20 years of experience in home and commercial painting, we guarantee 100% customer satisfaction on every job. Our craftsmen are professional painters with years of experience. They must pass stringent written/verbal tests in order to work for us. Employees are also screened for criminal offenses and drug or alcohol abuse before even being hired.
Greenworks Painting carries Worker's Compensation Insurance on our crews. Should an accident occur on your property, you don't have to worry about any claim against your homeowner's insurance or a lawsuit. We believe in protecting our workers, not costing you money with increased insurance premiums.
We pride ourselves on reliability and superior craftsmanship. Our painters will show up on time, every time. We use only the highest quality paints and brushes, and our staff members are knowledgeable about most types and brands of paint.
Thanks to our commitment to quality and reliability. Over 90% of our business is from word-of-mouth referrals. Every job we do is our business card. We know the best advertising is a satisfied customer who receives top-quality service at a competitive price.
Because we are an established, professional company, we take great care to protect your home during painting. We use zero or low V.O.C. (volatile organic compounds) paints when possible. Indoor air purifiers can also be used on interior jobs to eliminate odors and exposure to potentially harmful chemicals.
Phone (847 or 773) 267-9111
Email mike@greenworkspainting.com