Evanston Commercial And Residential Painters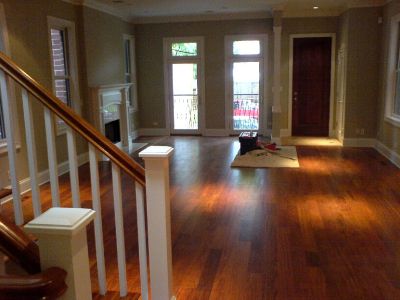 Here at Greenworks, we offer both residential and commercial painting for the entire Evanston area. When bringing painters into your home or business, it is important to know that you can trust your contractors. Here at Greenworks, we set ourselves apart from our competition in commercial and residential painting. Our painters are thoroughly vetted and trained to provide you with the most professional service possible.
Part of how we protect you as our client is by giving all of our employees Worker's Compensation insurance. This covers our painters if anything should happen while they are on the job site at your home or business; this protects you from liability. Choosing a cheaper painting service may be at the sacrifice of having uninsured employees, putting you in charge of paying any medical costs in the event of an accident.
We do background screenings on all of our painters. To be an Evanston painter with Greenworks, an employee must pass a criminal record background check, and be free of drug or alcohol abuse. When our painters enter your business, you don't have to worry about the safety of your employees or customers.
To ensure that you get the best painting job possible, all of our painters must pass a verbal and written test about various aspects of the painting process. Their knowledge is tested on techniques and the range of well-known products we use. Many of those products are considered "green" paints. These low or zero volatile organic compound (V.O.C.) paints do not emit the odors or chemicals into the air other paints do. We combine these with indoor air purifiers as we are painting, letting others in the building breathe easier while we work.
When it comes to commercial painting, our services are always done to the complete satisfaction of our customers, no matter how large or small the job. When you hire us at Greenworks to paint the interior or exterior of your home or business, you get trusted service, reliable painters, proven-safe products, and competitive pricing. Few painters can say the same thing, but we can here at Greenworks. Call today to see what our painting services can do for the look of your business.
Phone (847 or 773) 267-9111
Email mike@greenworkspainting.com