Welcome to Greenworks Painting, Inc.
Thank you for visiting Greenworks Painting, Inc, your top rated Chicago Painters!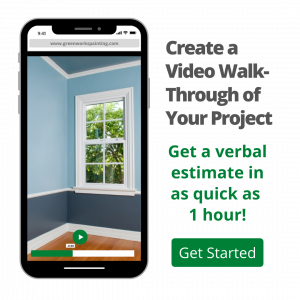 Virtual estimates available, contact us today!
Now offering Microbicidal Paints! Click here for more information on this NEW and exciting microbicidal paint by Sherwin Williams Paints!
Best Chicago Painters!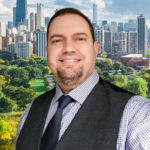 Meet the Owner
My name is Michael Dugandzic, and I am the proud owner of Greenworks Painting, Inc. My goal is simple, to provide a interior and exterior painting service you will use for the rest of your life! I understand that in order to be the best Chicago painters we must offer consistent quality, excellent service, and be priced competitive and fair. These core values are why I believe we've been the leading painting contractor serving Chicago and Northern Suburbs since 1991!
You'll deal directly with me from start to completion of your project with no middle-man or outside person to deal with.
Your Search For a Professional Painter in Chicago
In your search for a quality painting company you may find that there are a wide range of factors that influence your decision. A painter's overall experience, ability, skill level, motivation, character, knowledge, and professionalism should all be very important factors when you decide to hire any painting contractor and their price should be reasonable, not too high or too low.
What is a 'fair' price?
Painter "A" is priced at a higher range while painter "B" is in the middle and "C" is the lowest. Budget is a factor in anyone's decision but be weary of the reason for a significant difference from one estimate to the next. You might end up paying even more than the higher quote by hiring the wrong company. After hiring a 'reasonable' professional once or twice, you'll soon realize the middle priced or slightly more expensive painter is the better choice who ultimately delivers professional and quality work at a 'fair' price.
Experienced and Fair
Experienced painters are actually priced more competitive and fair because they provide accurate estimates and get more work done in less time. They work efficiently and without any costly mistakes. The cheaper painting companies in Chicago often don't know how to accurately factor in all their costs and usually price the job too low which then gets them into trouble. Do you think they'll want to lose money or work for free? When this happens the customer actually pays a higher price because the painter will probably do a rush job with sloppy results. Also, they may use lower quality materials in order to cut corners. More than likely they will not return your phone calls or return to the job if there is a problem or the job is not profitable to them.
Insurance Insurance Insurance!!
A very important factor when choosing a Chicago painter is whether they carry appropriate insurance coverage. In your search you likely will find that cheaper priced companies cut corners by not carrying Worker's Compensation insurance. It is very expensive and is subject to annual internal wage audits. Illinois Law requires that every employer carry this insurance for their employees. Would you really feel comfortable hiring someone who is knowingly breaking the law and jeopardizing you and their workers?
I've been in business for almost 30 years and have personally written in excess of 100,000 estimates over the years.
-Michael Dugandzic
Hire a professional, you won't regret it!
---

or call (773) 267-9111
We proudly serve Chicago's Downtown area and extending northward to Near North Suburbs listed below.
Chicago Areas Include:
Downtown Chicago – Gold Coast – Lincoln Park – Wrigleyville – Lakeview – Roscoe Village – West Loop. Andersonville – Sauganash – River East – River West – Wicker Park – Buck Town – Old Town – Depaul – Logan Square – Ukrainian Village
North Shore Suburbs Include:
Deerfield – Evanston – Glencoe – Glenview – Highland Park – Highwood – Kenilworth – Lake Bluff – Lake Forest – Lincolnshire – Lincolnwood – Mettawa – Morton Grove – Northbrook – Northfield – Riverwoods – Skokie – Wilmette – Winnetka – Deer Park – Hawthorn Woods – Kildeer – Libertyville – Long Grove – Niles – Park Ridge
ZIP CODES: 60601 – 60602 – 60603 – 60604 – 60605 – 60606 – 60610 – 60611 – 60612 – 60613 – 60614 – 60618 – 60622 – 60625 – 60626 – 60630 – 60640 – 60641 – 60645 – 60646 – 60647 – 60654 – 60657 – 60660 – 60661 – 60015 – 60201 – 60202 – 60203 – 60037 – 60022 – 60025 – 60026 – 60035 – 60040 – 60043 – 60044 – 60045 – 60062 – 60076 – 60077 – 60082 – 60091 – 60093
Benjamin Moore Color of the Year 2023 and Color Trends
---