High Quality Glenview Painters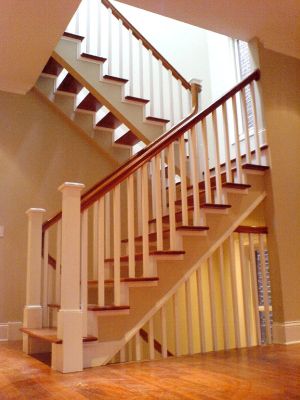 Consider the option of hiring highly qualified Glenview interior painters the next time you want to paint the interior of your home. Our painters are the best in the business. We take pride in the fact that each painter has professional skills and excellent tools to create the ideal interior for your residence or business. When you decide to take advantage of our painting service, you are sure to discover that the work exceeds your expectations. At  Greenworks Painting, Inc., we care about the quality of service you receive, whether it involves the expertise of our employees or the quality of their paintbrushes.
Experience Odorless Painting
We believe in green technology. If you or other family members in your household have allergies or simply do not appreciate the odor of paint fumes, you do not need to suffer. Our company uses paint that does not cause or aggravate any health conditions. We believe in utilizing other green methods, such as indoor air purifiers, that provide you and your family with safety.
Buy an Older House and Leave the Rest to Us
You may have an interest in selling your current house and buying an older home that needs extensive repairs. You will find that your older Victorian home looks elegant and stylish when our painters complete their work. You have the option to hire our painters to refurbish an older staircase or bring back the original beauty in an old maple door.
Our Business Thrives on Personal Recommendations
Chances are good that a neighbor recommended Glenview interior painters to you because they were so pleased with the finished paint jobs, drywall repairs, wallpaper installations or carpentry work performed in their homes. People know they can rely on our business because we are a trustworthy and reliable company.
Our Painters Respect Your Home / Business
We pride ourselves in the fact that we use drop cloths to protect your floors, furnishings and other items in your home. Our painters respect your home, and they do not leave a mess for you to clean up after they are finished with the job. You do not need to worry about paint ruining your antique wall clock or your oak console table because our interior painters take the time to make sure all of your belongings are fully protected before they start painting.
Phone (847 or 773) 267-9111
Email mike@greenworkspainting.com