Interior and Exterior Morton Grove Painting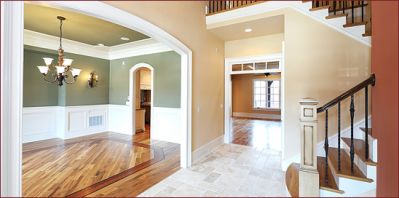 Homeowners can rely on Greenworks Painting as a professional Morton Grove painting company that will meet all of their needs. We provide commercial and residential work and routinely paint interiors and exteriors. Our company is fully licensed and insured, and all of our work is guaranteed 100 percent. We focus on customer service and work hard to ensure satisfaction. Our team is comprised of the utmost professionals, and we finish jobs in a timely fashion. Our estimates are free and designed to make it easy for homeowners to see what the quote entails.
Our team focuses on residential and commercial painting. We routinely handle interior jobs. Painting the walls and ceilings in a home is a great way to prepare for a sale. Adding a few small improvements is an investment that pays great rewards. Our clients have access to a variety of quality products, and we can custom blend colors that are perfect for any room. We can handle entire homes or work on a room-by-room basis.
Exterior painting is another job that we handle for our residential clients. The Chicago weather gets severe, and most exteriors need to be touched up on a regular basis. We are experienced in exterior painting and use the highest quality products. All of our work is done to last, and we are a fully licensed Morton Grove painting company. We work in this neighborhood on a regular basis and are proud of the jobs we have done in the area.
Our commercial clients are sure to benefit from our free estimates and affordable prices. We routinely work on the commercial buildings in the area and help prepare companies for the retail trade. Keeping premises looking their best is essential for Morton Grove merchants, and we have a number of products that are perfect for our clients.
Home and business owners can also rely on our team to handle other odd jobs that come up during any of our projects. We routinely handle minor carpentry repairs and install new trim and molding. We also replace rotten wood that is encountered during exterior painting projects.
Homeowners can rely on this Morton Grove painting company to meet all of their needs. We are familiar with the area and fully insured. We routinely paint interiors and exteriors and offer free estimates for all of our residential customers. Our team works hard to ensure customer satisfaction.
Phone (847 or 773) 267-9111
Email mike@greenworkspainting.com