The Best Kenilworth Painting Professionals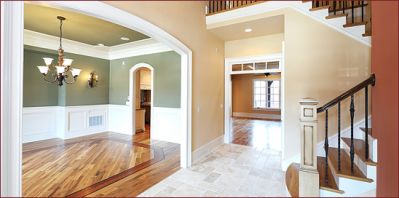 People want their homes and businesses to look their best both inside and out. Greenworks Panting is a Kenilworth Painting company who has experience in painting homes and businesses of customers in the North Shore area. We are the leading PDCA certified Painting Contractor in Chicago. We always follow the highest standards of workmanship, quality, courtesy and customer satisfaction. We stay on a project from start to end, without subcontractors or middlemen. This way we can guarantee the high quality of our work.
We offer our customers a free estimate. We will send a representative to your home or business to accurately assess the square footage of what needs to be painted. We do this because it is the best way we can give a fair estimate. We will proudly show our customers a portfolio of our work, both interior and exterior before we start on their services.
We of course have Worker's Compensation insurance and will gladly hand over a certificate for Workmen's' Compensation to any customer who requests it, and every customer should request it.
Interiors
When we paint interiors we take time to move the furniture out of the way, carefully, and protect it. We even offer spreading a delicate parquet or carpeted floor with red rosin paper and if the customer wants, we will use an indoor air purifier. We practice standard preparation on every job, in accordance with the guidelines laid down by the PDCA.
We not only perform top of the line painting, but we stain and refinish wooden furniture, handrails trims and other objects. We repair plaster and drywall, remove and install wallpaper and are able to apply decorative paint finishes. These include rag rolling, Venetian plaster and other specialties. We are also skilled in carpentry.
Exteriors
Safety first is the watchword for our exterior painting. After the area is secured we then protect all non painted surfaces and cover nearby plants and shrubbery. We pledge not to damage any landscaping or hardscaping that the customer doesn't want painted. Once again, we can also stain wood doors and window frames, as well as decks and patios. We also perform power washing of siding and paved walkways, and carpentry repairs.
We are the Kenilworth painting professional to call for painting and other maintenance on the inside or outside of your home or business.
Phone (847 or 773) 267-9111
Email mike@greenworkspainting.com