Professional Mount Prospect Painting Services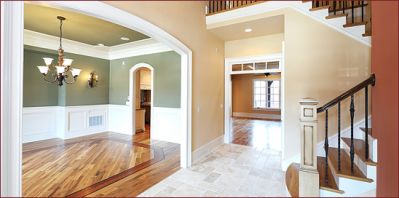 When those painting projects seem too much to handle, customers can rely on Greenworks Painting for their Mount Prospect Painting needs. We are a Chicago Based company that is focused on providing high quality painting services for commercial and residential buildings. We specialize in a wide variety of painting projects and are committed to providing outstanding customer service.
Our team of professional painting contractors are reliable and trustworthy. Each employee has undergone an extensive background check and are insured under worker's compensation, which protects the customer against legal battles that can arise from accidents that happen on their property.
Our contractors are experienced professionals in the industry and are required to pass a certification test that assesses their knowledge of painting.We are focused on providing excellent customer service at every stage of the process. Our contractors share the company's belief that a customer should never be kept waiting. We follow through with every appointment, rain or shine. You can also count on us to complete all of our projects in the appropriate time frame.
One of our main concerns is that your possessions and property are not ruined in the process. Residential painting can be a very messy activity, especially when there is an entire team working around the circumference of the house. The initial stage of the painting process includes an assessment for safety of all personal belongings and surfaces that are not to be painted and then taking all necessary precautions to protect them on both interior and exterior projects.
Although painting is our primary focus, we specialize in a diverse range of services. Among our areas of expertise are stain application to doors and windows, cleaning decks, and repairing trim or siding for the exterior. Interior services include staining cabinets and installing wallpaper. Whatever your individual need, we will always to deliver excellent results for your home or business.
From stain refinishing to large painting projects, Greenworks Painting is determined to deliver quality customer service. Your satisfaction with the completed project is our main concern and our long list of clients in the greater Chicago area certainly shows our reliability and great work.
Phone (847 or 773) 267-9111 
Email mike@greenworkspainting.com