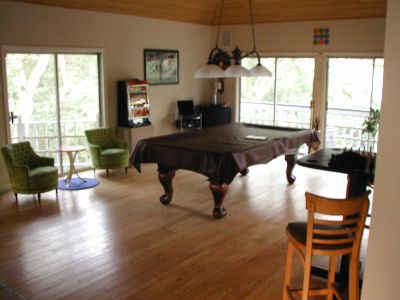 If you are in need of a professional and exceptional residential painting service, we at Greenworks Painting, Inc. take pride in providing the best quality work. You are treated as a valued customer from start to finish and we eagerly look forward to helping you transform your home into a beautiful oasis by providing a beautiful paint job. In addition to painting, we also offer wallpaper installation and removal, trim carpentry services, staining and wood re-finishing, and power washing services.
Because there are so many painting companies available, it can be difficult to find reliable and professional residential painters in North Shore. We have over two decades of experience in offering customized painting jobs that can beautify and restore your home's interiors and exteriors. As a locally-owned company, we enjoy working with North Shore residents to help them accomplish their home renovation goals for their homes by offering painting, patio and deck restoration, and power washing to brighten up fading colors and to remove years of grime.
Anyone with basic painting equipment can hang a sign and offer painting services. Because of this, many people have been misled to the quality of services they were getting when they hired a painting company. At Greenworks Painting, Inc., we are known for professionalism and for adhering to a high standard of quality. From painting faux finishes to upgrading the appearance and health of a deck to painting a beautiful finish on a home interior, we are not satisfied until the customer is satisfied.
If the job you need done is a big job, an initial consultation will most likely be necessary in order to establish a goal and create a plan to complete that goal. We work hard to get the job done within the time frame you request and we will meet with you throughout the project to ensure your complete satisfaction at every level of the painting job. If you are looking for residential painters in North Shore, we look forward to the opportunity to work for you and accomplish your painting goals.