Chicago Painters That Use Non-Toxic Paint
Greenworks Painting, Inc. provides the type of professional paint job expected by a homeowner. Michael Dugandzic, the owner of our prestigious and reputable company, takes a personal, hands-on approach to running our business. Our customers know they can rely on us to take care of the fine, detailed paint jobs they require. A client pays an affordable rate when hiring a PDCA (Painting and Decorating Contractors of America) certified Painting Contractor to paint a home, office or business complex.
We Respect Property and Furnishings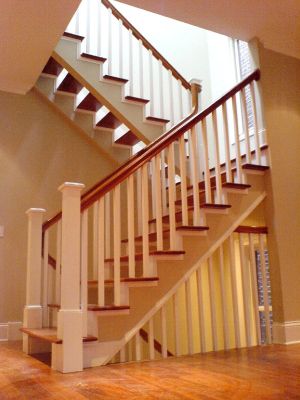 Our Chicago based painting team takes pride in the fact that we go out of our way to make sure that we protect furnishings and other possessions before we begin painting the interior of a home or office. We carefully cover every item with drop cloths and/or plastic to make sure one drop of paint doesn't end up where it doesn't belong. We utilize special red rosin paper to protect flooring that needs extra fortification.
Customers Never Need to Worry about Paint Fumes
We want to make sure our customers are 100 percent satisfied with every process of our work. We recognize the fact that some clients are sensitive to the smell of fresh paint. Customers who express their concerns do not need to worry because we will use indoor air purifiers that virtually eliminate all of the paint fumes from their homes.
We Provide Various Types of Interior Services for Residences and Businesses
Our customers receive unsurpassed interior paint jobs. In addition to professional painting, our clients have options to professionally stain or re-finish any of their woodwork including cabinets, handrails, and trim. Individuals who have recently purchased older homes can receive expert drywall and plaster repairs. Antiquated homes often have rooms containing cracked or peeling wallpaper. Homeowners can have the old wallpaper removed and replace it with new, contemporary wallpaper that makes the home look more modern. Additionally, plaster can take on a new look with our decorative/faux paint finishes.
Serving Chicago and Northern Suburbs | Interior & Exterior Residential Painting Experts | Professional Painters | 2320 N. Damen # 1ER, Chicago, Illinois 60647